Equipment to rent & compressors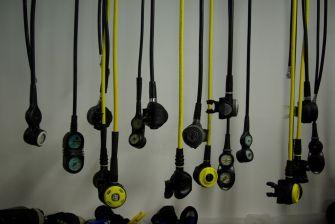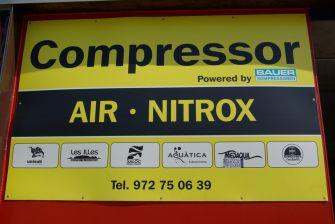 EQUIPMENT RENTAL
Diving Les Illes has a wide range of rental equipment, complete in all sizes. All the equipment is from the famous brand Maresand in perfect condition of use. We also rent lights, rechargeable flashlights and other specialty products. We recommend booking in advance the desired device.

COMPRESSORS:
3 Bauer compressors with 650 L/min
1 Bauer Nitrox compressor with 650 L/min,
and a storage of 35 bottles with 50 L / 300 bar ( 525´000 L = 175 Bot/ 15 L/ 200 bar)

Proudly we can claim to be the biggest center in Europe equipped by the company Bauer. The center started business in 2007.
info@divinglesilles.com
- Carrer Illes, 55 • 17258 L'Estartit • Girona • Costa Brava • Spain • Phone +34 972 751 239 • Fax +34 972 750 086 • Mobile 627 43 33 50